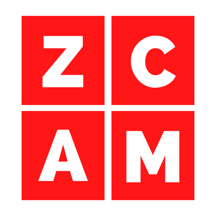 Clean Spaces, Happy Faces.
Get the highest quality commercial cleaning, office cleaning, and janitorial services for your office or business in Markham and the surrounding area.
Reliable Commercial Cleaning & Office Cleaning Services




Zusashi Cleaning Company is a professional commercial cleaning services provider in the Greater Toronto Area. We have been providing janitorial and office cleaning services for almost 2 decades and have lots of very happy and satisfied customers. We provide the full range of office cleaning services to small and medium-sized businesses in the Greater Toronto Area, and are centrally located in Markham.
Our mission is to provide exceptional cleaning services that make our clients' lives easier, healthier, and more productive. We strive to be a reliable and trusted partner in creating clean and safe environments that foster well-being and productivity.
We are committed to using eco-friendly and sustainable practices that are gentle on the environment, and to treating our employees and clients with honesty, respect, and professionalism. Our goal is to exceed our client's expectations by delivering outstanding customer service and quality cleaning that leaves a lasting impression.
Reliability: We believe in providing consistent and dependable cleaning services that our clients can rely on, day in and day out.
Professionalism: We strive to maintain a high level of professionalism in everything we do, from the appearance and conduct of our employees to the quality of our work.
Attention to detail: We take pride in the little things, and pay close attention to the details of every cleaning job we perform.
Environmentally-friendly practices: We are committed to using eco-friendly and sustainable cleaning practices that are gentle on the environment and promote health and well-being.
Safety: We prioritize the safety and well-being of our employees, clients, and the public in everything we do, from using safe cleaning products to following proper safety protocols.
Communication: We believe in open and honest communication with our clients, and strive to maintain clear and responsive channels of communication at all times.
Customer satisfaction: We are committed to providing outstanding customer service and ensuring that our clients are completely satisfied with our work.
Skilled Commercial Cleaning Services at Zusashi Cleaning Company
At Zusashi Cleaning Company, we take great pride in our team of well-trained and experienced cleaning professionals. Our staff is highly efficient, responsible, and skilled in their work, with years of experience in the cleaning industry.
They are true experts in their cleaning jobs and always work diligently to complete each job to the best of their ability.
We believe that a great cleaning team is not only about technical skills but also about attitude and approach to work. Our team members are courteous, friendly, and respectful, and always strive to go above and beyond to ensure that our clients are completely satisfied with their work.
We understand the importance of building strong relationships with our clients, and our team members are an integral part of making that happen.
At Zusashi Cleaning Company, we are committed to investing in the training and development of our team. We believe that the quality of our services depends on the quality of our team, and we always ensure that they are up-to-date on the latest cleaning techniques and technologies.
Our team is the backbone of our business, and we are confident that their expertise, experience, and commitment to excellence sets us apart from our competitors. When you choose Zusashi Cleaning Company, you can trust that you are getting the best possible cleaning services from a team of dedicated and skilled professionals.