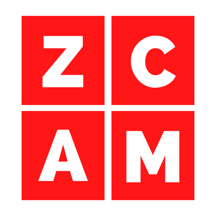 Commercial Cleaning Services Vaughan
Clean Spaces, Happy Faces.
Get the highest quality commercial cleaning, office cleaning, and janitorial services for your office or business in Markham and the surrounding area.
Reliable Commercial Cleaning & Office Cleaning Services




Commercial Cleaning Services in Vaughan
Welcome to Zusashi Cleaning and Maintenance Company, your premier choice for exceptional eco friendly commercial cleaning services in Vaughan. We take immense pride in delivering top-notch solutions tailored to meet your specific needs. Our highly skilled and experienced professionals are dedicated to providing unparalleled cleaning services for both residential and commercial properties in Vaughan and the surrounding areas.
Why Choose Zusashi Commercial Cleaning Company?
When it comes to maintaining a clean and hygienic environment, it's crucial to rely on a trusted cleaning service provider. Here's why our cleaning service in vaughan stand out from the competition:
1. Professional Office Cleaning
With over a decade of experience in the cleaning industry, Zusashi Cleaning and Maintenance Company has honed our techniques to perfection. We possess the expertise needed to handle cleaning projects of all sizes for business owners, whether it's a small office, a large office building, or an industrial facility. Expect exceptional results every time.
2. Highly Trained Professionals
At Zusashi Cleaning and Maintenance Company, we understand the significance of entrusting your space to reliable and skilled professionals. We meticulously select and train our cleaning team to deliver the highest standard of service. Our cleaners possess in-depth knowledge of the latest cleaning practices, techniques, and industry-leading equipment, ensuring efficient and effective cleaning for your property.
3. Customized Cleaning Solutions
We believe in the uniqueness of every space, which is why we offer customized cleaning solutions. Our team takes the time to understand your specific cleaning needs and preferences. Whether you require regular maintenance cleaning, deep cleaning, or specialized services, Zusashi Cleaning and Maintenance Company will develop a tailored cleaning plan that suits your requirements and budget.
4. Comprehensive Cleaning Services
At Zusashi Cleaning and Maintenance Company, we offer a wide range of cleaning services that cover every aspect of maintaining a clean and healthy environment. From thorough dusting and vacuuming to sanitizing surfaces and disinfecting high-touch areas, we leave no stone unturned. Our comprehensive cleaning services include, but are not limited to:
Commercial Cleaning

Office Cleaning

Industrial Cleaning

Carpet cleaning

Floor Care

Window Cleaning

Kitchen and Washroom cleaning

Post-construction Cleaning

Office Cleaning Service

And much more!
5. Eco-Friendly Cleaning
We are committed to promoting sustainability and environmental responsibility. Zusashi Cleaning and Maintenance Company prioritizes the use of eco-friendly cleaning products and practices. Our cleaning solutions are safe for both your health and the environment, ensuring a clean and green space for you, your family, or your employees.
The Importance of Commercial Cleaning Services
Maintaining a clean and well-organized environment offers numerous benefits, both for your physical well-being and overall productivity. Here are some key reasons why investing in professional cleaning services is essential:
Improved Health and Safety
A clean and hygienic environment plays a significant role in safeguarding your health and the health of those around you. Regular cleaning helps eliminate allergens, dust mites, and other harmful particles that can trigger allergies or respiratory issues. Moreover, proper disinfection reduces the risk of spreading viruses and bacteria, creating a safe space for everyone.
Enhanced Indoor Air Quality
Indoor air quality is often overlooked but can greatly impact your well-being. Dust, pollen, and other airborne pollutants can accumulate over time, leading to respiratory problems and allergies. Our comprehensive cleaning services aim to improve indoor air quality by eliminating these contaminants, ensuring you breathe fresh and clean air.
Increased Productivity and Focus
A clean and clutter-free environment has a positive effect on productivity and focus. When your space is well-maintained and organized, it creates a conducive atmosphere for work or relaxation. By outsourcing your cleaning needs to Zusashi Cleaning and Maintenance Company, you can save valuable time and energy that can be better utilized for your core activities.
Positive First Impressions
Whether it's a home or a commercial space, cleanliness leaves a lasting impression on visitors and clients. Zusashi Cleaning and Maintenance Company understands the importance of creating a positive first impression. By availing our professional cleaning services, you ensure that your space always exudes a sense of professionalism, attention to detail, and a commitment to excellence.
Contact Us Today
At Zusashi Cleaning and Maintenance Company, we are dedicated to delivering exceptional cleaning services that exceed your expectations. With our highly skilled professionals, customized cleaning solutions, and commitment to excellence, we guarantee a clean and healthy environment for you, your family, or your employees.
Contact us today with your cleaning requirements at (647) 691-5314 or visit our website https://officecleaningservicespro.net/ to schedule a consultation and experience top-notch office cleaning in Vaughan.
We Offer Office Cleaning Services in Vaughan
We focus on:
Your cleaning requirements

Keeping a clean office

Maintaining health and safety for your office

Keeping your office and work environment clean
Office Cleaning Service in Vaughan
Vaughan is a city in Ontario, Canada, with several interesting facts:
Growth and Population: Vaughan is one of the fastest-growing cities in Canada, experiencing significant population growth over the years.

Multicultural Diversity: The city is home to a diverse population, with a multicultural community representing various ethnicities and cultures.

Canada's Wonderland: Located in Vaughan, Canada's Wonderland is one of the country's largest and most popular amusement parks, featuring thrilling rides, water slides, and entertainment.

Vaughan Mills: It is a renowned shopping destination in the Greater Toronto Area, offering a wide range of retail stores, outlets, and entertainment options.

Outdoor Recreation: Vaughan boasts numerous parks, trails, and conservation areas, providing residents and visitors with ample opportunities for outdoor activities and relaxation.

The McMichael Canadian Art Collection: This art gallery in Vaughan focuses on Canadian art, showcasing an extensive collection of works by renowned Canadian artists such as the Group of Seven.

Business and Employment Opportunities: Vaughan is a thriving economic hub, attracting various industries, including manufacturing, retail, finance, and technology, offering diverse employment opportunities.

Major Transportation Hub: The city benefits from its strategic location, with easy access to major highways, including Highway 400 and 407, making it a transportation hub in the Greater Toronto Area.

Emerging Cultural Scene: Vaughan has been actively promoting its cultural scene, hosting festivals, events, and performances that celebrate the city's diversity and heritage.

Education and Schools: The city is home to several high-quality educational institutions, including York University, providing access to excellent academic opportunities for students.
These are just a few of the many amazing facts about Vaughan, showcasing its growth, diversity, attractions, and opportunities.