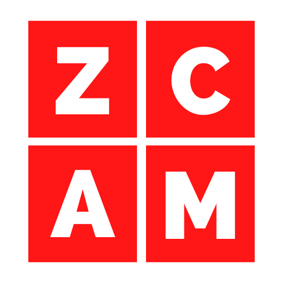 Join Our Team as a Cleaner – Requirements for the Position:
At Zusashi Cleaning Company, we are excited to offer an opportunity to join our team as a Cleaner. We believe that a clean and inviting environment plays a crucial role in creating a positive atmosphere, and we are seeking a passionate individual who takes pride in their work. If you have a strong dedication to cleanliness and a friendly disposition, we would love to hear from you. The following requirements will help us find the perfect fit:
Experience: Previous experience in the cleaning industry is highly valued. While not mandatory, having relevant experience in residential or commercial settings will be a definite asset.

Attention to detail: We value your ability to notice the smallest details. Maintaining high standards of cleanliness is essential, ensuring that no dirt, dust, or debris goes unnoticed.

Time management: We understand the importance of efficiency without compromising quality. Your excellent time management skills will allow you to prioritize tasks effectively and ensure that cleaning assignments are completed within designated timeframes.

Knowledge of cleaning techniques and materials: Familiarity with a variety of cleaning methods, products, and equipment is desirable. Being well-informed about the appropriate tools for different surfaces and materials will help you tackle any cleaning challenge effectively.

Adaptability: Our environments may vary, and we are seeking someone who can adapt to different spaces and cleaning requirements. Your flexibility and ability to handle various cleaning tasks will be highly valued.

Team player: We believe in fostering a supportive and collaborative work environment. As a team player, you will work harmoniously with colleagues, follow instructions from supervisors, and communicate effectively with team members and clients.

Professionalism: Upholding professionalism in all aspects of the job is essential. Your punctuality, reliability, and strong work ethic will contribute to the positive image we strive to maintain. Adhering to organizational policies and procedures and respecting confidentiality are crucial.

Safety consciousness: We prioritize the safety of our team members and clients. Being mindful of safety guidelines and protocols is essential. Knowledge of proper handling and storage of cleaning chemicals, as well as adherence to safety regulations, is highly valued.

Excellent communication skills: Effective communication is key to successful teamwork. Your ability to understand and follow instructions accurately, as well as your friendly and approachable manner, will contribute to a positive and productive work environment.
If you possess these qualities and are eager to make a difference through cleanliness and hygiene, we encourage you to apply for the Cleaner position. Join our friendly and dedicated team as we strive to create a clean and welcoming environment for all.
Please Complete Form Below
Please Complete Form Below: