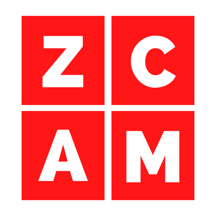 Commercial Cleaning Services North York
Clean Spaces, Happy Faces.
Get the highest quality commercial cleaning, office cleaning, and janitorial services for your office or business in Markham and the surrounding area.
Reliable Commercial Cleaning & Office Cleaning Services




Welcome to our comprehensive guide on office cleaning services in North York. At Zusashi Cleaning Company, we take immense pride in offering top-notch office cleaning solutions that not only meet but exceed your expectations. Our commitment to quality, attention to detail, and dedication to creating a clean and hygienic workspace sets us apart from the rest.
The Importance of a Clean Office Environment
A clean and well-maintained office is not just visually appealing but also has a significant impact on the overall productivity and well-being of your employees. It fosters a positive atmosphere, reduces the spread of germs and illnesses, and boosts employee morale. With our expert office cleaning services, we ensure that your workspace remains a hub of creativity and efficiency.
Our Specialized Office Cleaning Services
1. Thorough Dusting and Surface Cleaning
Our team of skilled professionals meticulously dusts and cleans all surfaces, from desks and shelves to electronic equipment. We understand that even the tiniest speck of dust can impact the aesthetics of your office, which is why we leave no stone unturned in achieving a pristine environment.
2. Spotless Floor Care
Clean floors are the foundation of a tidy office. We provide comprehensive floor cleaning services, including vacuuming, mopping, and carpet cleaning. Our state-of-the-art equipment and eco-friendly cleaning agents ensure that your floors not only look clean but are also free from allergens and bacteria.
3. Sanitization and Hygiene
Maintaining a hygienic workspace is paramount, especially in the wake of recent global events. We employ industry-leading sanitization practices to ensure that all high-touch areas, such as doorknobs, light switches, and communal spaces, are thoroughly disinfected. Your employees' health and safety are our top priorities.
4. Restroom and Kitchen Cleaning
Our comprehensive office cleaning services extend to restrooms and kitchens. We understand the importance of these spaces and ensure they are sanitized, deodorized, and maintained to the highest standards.
Excellence in Commercial Cleaning Services North York
Choose Zusashi Cleaning Company for Commercial Cleaning North York?
1. Experience and Expertise
With years of experience in the industry, we have honed our skills and techniques to deliver exceptional office cleaning services. Our team of professionals undergoes rigorous training to ensure they are well-equipped to handle various cleaning challenges.
2. Customized Cleaning Plans
We understand that every office is unique, and one size does not fit all. That's why we work closely with you to create a customized cleaning plan tailored to your specific needs and preferences. Our flexible approach ensures that you get the services you need, when you need them.
3. Green Cleaning Practices
We are committed to minimizing our impact on the environment. Our use of eco-friendly cleaning products and sustainable practices not only contribute to a healthier workspace but also showcase our dedication to corporate social responsibility.
The Zusashi Cleaning Difference
When you choose Zusashi Cleaning Company for your office cleaning needs in North York, you're choosing excellence, professionalism, and a commitment to unmatched quality. Transform your office into a clean and inviting space that fosters productivity and creativity. Contact us today to schedule a consultation and experience the difference for yourself.
In conclusion, at [Your Company Name], we are dedicated to providing unparalleled office cleaning services in North York. Our attention to detail, customized approach, and commitment to quality make us the ideal choice for creating a clean and inviting workspace. Say goodbye to a cluttered and unorganized office – contact us today to embark on a journey towards a cleaner, healthier, and more productive work environment.